Inferno
You can't get shorter than this.
Casual
United Kingdom
English language
5y 10m

Scout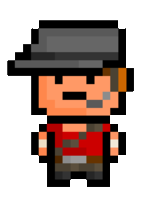 Description
No summary.
Unusuals ~109 keys in total

90

10

9
Channel statistics
| | |
| --- | --- |
| Videos made | 18 videos |
| TF2 videos made | 16 videos (89% of all videos) |
| TF2 views | 404,172 views (100% of all views) |
| TF2 comments | 1,812 comments |
| Subscribers | 4,060 subscribers |
Like/dislike ratio on TF2 related videos.
Most liked TF2 video: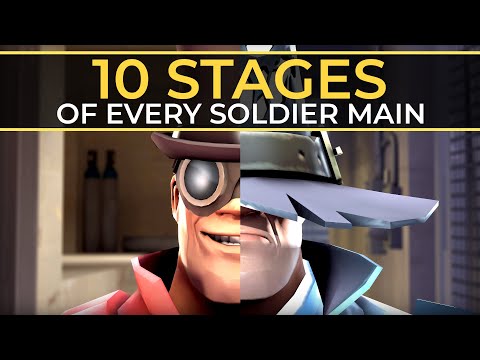 The 10 Stages of Every Soldier Main
Most disliked TF2 video: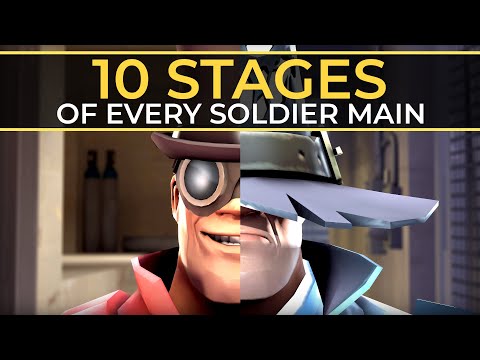 The 10 Stages of Every Soldier Main
First known TF2 video:
[TF2] Class Ultra Analysis #1 (scout)
Collaborations
Worked together with these TF2 YouTubers to create a video.
Composer and Sound Designer. Plays TF2 (poorly)
some people call me a LazyPurple wannabe but I take that as ...
I spend along time making videos talking about tf2
Hey! Welcome to my profile!
Hi, my name is siN, I've been making Team Fortress 2 clips f...
A TF2 player since 2012 who enjoys community servers and con...
I make Videoz
Calm Engineer Youtuber and Streamer
YT'ber for TF2 and tons of other games, huge nerd all around
b4nny, pro TF2 player and leader of team Froyotech. Here you...
Your favorite sleazeball here to toss some comedy shit scrap...
I make videos about the Engineer Class in TF2.
I make daily TF2 commentary content.
I make videos. You probably hate them
I make sub-par videos about TF2.
A filthy casual Demoman gamer
Hello! I am a student, who in his spare time is also a TF2 P...
Old channel with a lot of MLG-based content.
I'm a competitive Scout main who also plays Soldier and Snip...
I used to make good TF2 content. Got no idea what I do now.
If you were huntin' trouble lad, ya found it!
Not your everyday schmuck
I make silly little mods for TF2, and sometimes do other thi...
Cartoon Pyro Dude
Legally allow to swear.
Welcome to MediExcalibur2012; dedicated mainly to the wild a...
Hi, I'm The Winglet I make Team Fortress 2 themed animation...
tf2 and community videos.
Hey there! I'm Dooms, I'm just some bloke from the UK who li...
Competitive TF2 player, streamer, caster, trader and collect...
Infrequent uploads and subpar content
I'm a Pyro Main who likes to discuss the class, its weapons ...
I play TF2 of all types, including many community gamemodes ...
Griefing, Exploits and fun!
My name is ArraySeven and I was bored of TF2. So, I invented...
Here at After Breakfast we keep it funky fresh all around th...
A fair amount of Team Fortress 2 content, with perhaps a few...
TF2 video gamer. I own 50+ pairs of socks.
(ノ◕ヮ◕)ノ*:・゚✧
I like to think I'm funny.
British lady who does art/animation videos & the occasional ...
I play and record games for the craic! It's an Irish thing.
Hey there guys, my name's Skymin and be prepared to see many...
Like muselk, but worse.
The Unofficial Official Team Fortress 2 Podcast. Proud to be...
G'day all MrPaladin here.
Long time TF2 player, content creator and I try to help out ...
This channel aims to give you all the information you need t...
Just some videos.
Home of Spot the Hacker and other cynical videos <3
I make TF2 shitposts and other edited videos.
bad youtuber guy hahahaha
yeet level high
My name is Casperr and with over 3.5k hours in Team Fortress...
I'm just a casual Pyro main who likes to make dumb content
Hey There! I'm GamePan and I make trading related TF2 videos...
water boy :)
I make YouTube Videos about Virtual Hats. How Fun.
I help new players become awesome players. I also design the...
Sometimes makes funny videos.
Hello! My name is Aar, and I play and explain various compon...
english man who plays spy in prem
Australian Gamer Youtuber!
うんこ
i'm a small tf2 youtube channel who is the world record hold...
This duck is dangerous!
My accent is considered funny. I dunno I try to be funny in ...
I'm just a guy who likes using bad weapons well
Videos
View the last videos created by this content creator.