Travingel
Not your everyday schmuck
Casual
Netherlands
English language
12y 4m

Demoman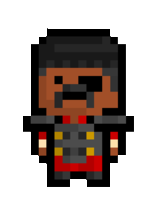 Description
No summary.
Unusuals ~463 keys in total

60

53

35

30

23

22

21

19

18

18

17

15

15

12

12

12

10

10

9

9

9

8

7.5

7

4

3.5

3.5
Maps reviewed/played showing last 4
Channel statistics
Videos made
822 videos
TF2 videos made
537 videos (65% of all videos)
TF2 views
12,269,949 views (89% of all views)
TF2 comments
74,947 comments
Subscribers
57,295 subscribers
+4,638 in last 6 months
Like/dislike ratio on TF2 related videos.
Most liked TF2 video: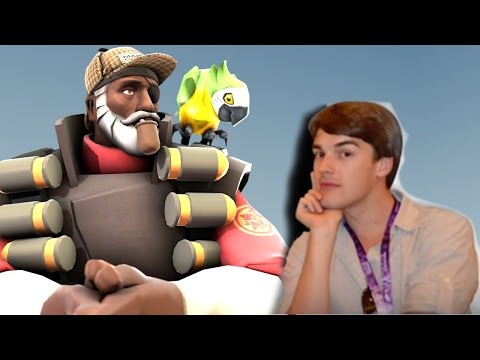 Travi Schools Matpat About TF2 Vs Overwatch
Most disliked TF2 video: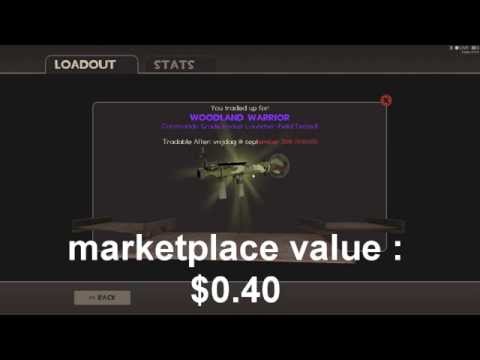 [TF2] Trade shit to get shit
First known TF2 video:
[TF2] crates
Channel trailer
Medal cabinet
Competitive medals

Community medals











Random picks (5)
Fri 08 February 2019
with a chance of 0.61%
Tue 04 December 2018
with a chance of 0.63%
Sun 29 April 2018
with a chance of 0.5%
Wed 07 March 2018
with a chance of 0.51%
Thu 04 January 2018
with a chance of 0.5%
Visualisations
Video collaborations
Competitive medals
Community medals
Collaborations
Worked together with these TF2 YouTubers to create a video.
TF2 video gamer. I own 50+ pairs of socks.
Hi, I'm Jerma. Video games are fun. New videos uploaded fre...
I like to think I'm funny.
Welcome to MediExcalibur2012; dedicated mainly to the wild a...
TF2 Fan, YouTuber, Fullscreen/Screwattack Partner, and Husba...
Hi ! I'm CuteC3. I am a gamer and animator.
Opinions, guides and more! Memes are somewhat welcome.
I DO YOUTUBE! WATCH ME!
Your friendly neighbourhood scientist TF2ber Teemo!
The Hypest TF2 Channel Around!
G'day all MrPaladin here.
I make videos.
Luckiest TF2 Player on youtube!
Frag movies + some videos where I pretend to be funny
Hello! I am a student, who in his spare time is also a TF2 P...
Australian Gamer Youtuber!
hi, I'm hoo :3 I hope bring happiness for my arts!
I main Heavy, and I upload funny moments to my channel. (I a...
My name is ArraySeven and I was bored of TF2. So, I invented...
Sometimes makes funny videos.
Quite possibly the shittiest channel in existence.
Fuck why isn't TF2 a dead game
I am a newer guy out there, who wants to make people learn, ...
Hey there! I'm Dooms, I'm just some bloke from the UK who li...
I don't post a lot, but when I do post I generally put a lot...
Phlogic (formally LogicTF2). Doing non-serious things in ser...
Obsessive gamer who just likes to make videos on Youtube.
I like fluffy dogs and I wear a weird hat.
A she-moth with human hands that plays TF2
Hello, my name is Cinnabar. I know things about TF2 kinda.
watch me get mad at video games
Hey my name is Game Cam..get it?...My name is Cam and I play...
Old channel with a lot of MLG-based content.
Competitive Medic, Artist, Community Coordinatior.
Hi there! The Name's ClassyJavelin, and I have a voice... ju...
Videos
View the last videos created by this content creator.