Travingel
Not your everyday schmuck
Casual
Netherlands
English language
15y 7m

Demoman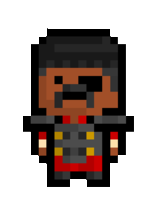 Description
No summary.
Unusuals ~436 keys in total

77

70

52

35

19

17

17

16.1

15

14

14

13

13

12

10

8.5

8.5

8

7

4.25

3.15

2.45
Maps reviewed/played showing last 4
Channel statistics
Videos made
1013 videos
TF2 videos made
566 videos (56% of all videos)
TF2 views
15,742,644 views (89% of all views)
TF2 comments
71,765 comments
Subscribers
62,300 subscribers
-800 in last 6 months
Like/dislike ratio on TF2 related videos.
Most liked TF2 video: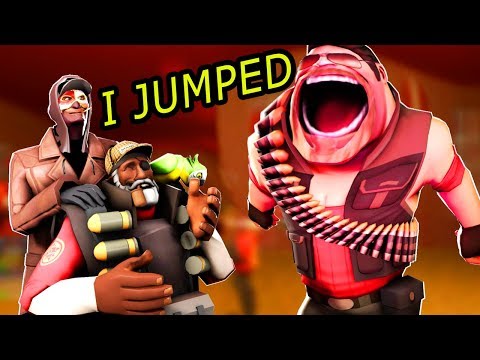 TF2 - Bearded Expense Gets Mad On A Minecraft Tradeserver Part 1
Most disliked TF2 video:
Playing w/ Cinnabar, Teemo, Possibly Pinstripe
First known TF2 video:
[Killing Floor] That 1 scary map....
Channel trailer
Medal cabinet
Competitive medals

Community medals
















Random picks (8)
Tue 21 June 2022
with a chance of 1.03%
Wed 06 November 2019
with a chance of 0.7%
Thu 11 April 2019
with a chance of 0.7%
Fri 08 February 2019
with a chance of 0.61%
Tue 04 December 2018
with a chance of 0.63%
Sun 29 April 2018
with a chance of 0.5%
Wed 07 March 2018
with a chance of 0.51%
Thu 04 January 2018
with a chance of 0.5%
Visualisations
Video collaborations
Competitive medals
Community medals
Collaborations
Worked together with these TF2 YouTubers to create a video.
watch me get mad at video games
Hi there! The Name's ClassyJavelin, and I have a voice... ju...
Hello, my name is Cinnabar. I know things about TF2 kinda.
Australian Gamer Youtuber!
My name is ArraySeven and I was bored of TF2. So, I invented...
I don't post a lot, but when I do post I generally put a lot...
Hey my name is Game Cam..get it?...My name is Cam and I play...
Hi, I'm Jerma. Video games are fun. New videos uploaded fre...
hi, I'm hoo :3 I hope bring happiness for my arts!
Competitive Medic, Artist, Community Coordinatior.
TF2 video gamer. I own 50+ pairs of socks.
Obsessive gamer who just likes to make videos on Youtube.
Hi ! I'm CuteC3. I am a gamer and animator.
Hello! I am a student, who in his spare time is also a TF2 P...
Welcome to MediExcalibur2012; dedicated mainly to the wild a...
TF2 Fan, YouTuber, Fullscreen/Screwattack Partner, and Husba...
I make videos.
Phlogic (formally LogicTF2). Doing non-serious things in ser...
I am a newer guy out there, who wants to make people learn, ...
I like to think I'm funny.
Quite possibly the shittiest channel in existence.
The Hypest TF2 Channel Around!
Sometimes makes funny videos.
G'day all MrPaladin here.
Luckiest TF2 Player on youtube!
Fuck why isn't TF2 a dead game
Old channel with a lot of MLG-based content.
Hey there! I'm Dooms, I'm just some bloke from the UK who li...
Your favorite sleazeball here to toss some comedy shit scrap...
Your friendly neighbourhood scientist TF2ber Teemo!
A she-moth with human hands that plays TF2
I DO YOUTUBE! WATCH ME!
Opinions, guides and more! Memes are somewhat welcome.
Frag movies + some videos where I pretend to be funny
I like fluffy dogs and I wear a weird hat.
Videos
View the last videos created by this content creator.