NyanZak
I'm Irish and English, what could possibly go wrong?
Casual
United Kingdom
English language
2y 4m

Demoman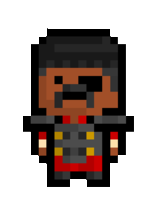 Description
Now also part of the teamwork.tf staff.
Channel trailer
Medal cabinet
Competitive medals

Community medals









Random picks (2)
Sun 06 May 2018
with a chance of 0.51%
Fri 09 March 2018
with a chance of 0.5%
Collaborations
Worked together with these TF2 YouTubers to create a video.
Hey my name is Game Cam..get it?...My name is Cam and I play...
Your friendly neighbourhood scientist TF2ber Teemo!
I play and record games for the craic! It's an Irish thing.
19 year old thats been playing TF2 for about 8 years. Starte...
Hey, I'm a MonkeySpy 16 year old meme edgy fuck and all time...
F2P Spy > Runyx TF2.
Videos
View the last videos created by this content creator.
Maps created
View the gamemaps this creator has made.
This creator has not yet assigned any gamemaps.