Joshenkstone
I am a tf2 player that likes to make art in Source Filmmaker.
Animation
The Netherlands
English language
3y 0m

Engineer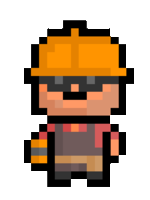 Description
Hi, I am one of those Source Filmmaker nerds. Be sure to check out my channel if you're also one. I try to always make a video showcasing new content whenever a tf2 update comes out. :)
Unusuals ~4 keys in total

3.5
Channel trailer
Medal cabinet
Community medals





Random picks (1)
Fri 15 June 2018
with a chance of 0.54%
Collaborations
Worked together with these TF2 YouTubers to create a video.
Hugs.tf is an annual live streamed event, held as part of Sp...
Videos
View the last videos created by this content creator.
Custom serverlists created
View the custom serverlists this creator has made.